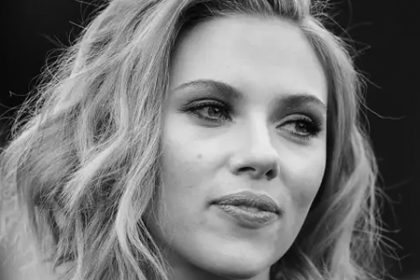 CELEBRITIES THAT TRAIN THE ART OF BRAZILIAN JIU JITSU?
There are plenty of celebrities that have graced the mats in some capacity at one point in time.  Some training for an upcoming film, or just for fitness, others as part of a partnership or campaign. But how many of them are hard core students of the gentle art; training regularly and seriously committed to the sport? We put together this list of well-known (and sometimes unusual) celebs who roll regularly.
Joe Rogan
The biggest podcaster on the planet, actor, comedian, TV host and UFC commentator has been involved in martial arts for a very long time. He competed in taekwondo at a young age and began training Jiu Jitsu under Carlson Gracie in Hollywood. He's a 10th Planet black belt. If you are a fan of Joe Rogan, you'll know he's a huge endorser of BJJ and often encourages his listeners to try BJJ
Chuck Norris
Walter Texas Ranger needs no introduction and definitely one of the most recognised faces in martial arts. He's been training BJJ for over 30 years. He's received his 3rd stripe on his black belt at the age of 75. 
Guy Ritchie
British action movie director Guy is known for his hard core action films. He's trained BJJ since the early 2000's and holds a black belt under Renzo Gracie.
Jason Statham
Action movie star Jason was introduced to BJJ through Guy Ritchie and often trained together. Jason is a purple belt and fights under the Renzo Gracie flag. Not only does Statham train BJJ, he also trains in karate and kickboxing. 
Vin Diesel
Vin Diesel has been training BJJ on and off for years. He was last spotted training for Fast and Furious 7.
Kelly Slater
World champion surfer Kelly Slater is a big fan of Brazilian Jiu Jitsu and highly recommends that children be involved in BJJ at a young age. 
Chris Pratt
Movie star Chris is a big MMA fan and was a wrestler in high school. 
Shaquille O'Neal
Shaq may be one of the biggest people on the planet, in every way possible. Shaq has also trained boxing and MMA.
Demi Lovato
Singer Demi has recently begun training BJJ and is a 2 stripe blue belt. 
Kate Upton
Sports Illustrated swimsuit model Kate Upton has been a hot topic in BJJ with her receiving her first stripe on her white belt.
Ashton Kutcher
Ashton was introduced to BJJ on a trip to Brazil, where his bodyguard recommended it as an alternative to his morning run. Kutcher wrestled throughout his high school years and figured his grappling skills were decent enough to give it a go.
Celebrity BJJ practitioners are far more numerous than most people think. Jiu Jitsu is a sport that can get anyone hooked, as proven by the extensive list of both grappling newcomers and seasoned black belts from the world of show business, professional sports, social media personalities and every other type of celebrity. 
If your favourite celebrities inspire you to do things in everyday life, then try to follow in their footsteps and maybe give Jiu Jitsu a try.