GET THEM AWAY FROM THAT SCREEN
KIDS BJJ BRISBANE
We are really happy to be holding regular kids BJJ classes here at Brisbane BJJ as we know the benefits it can bring! Our kids' classes are fun, interactive and dynamic and offer our youngest members the chance to learn new skills, improve their confidence and have an amazing time! Any child over the age of four is welcome, just contact our team of friendly staff today who can answer any of your questions.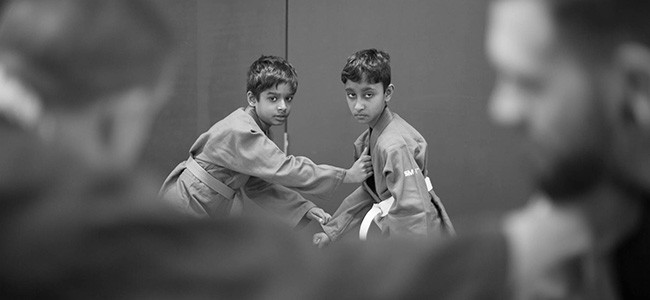 NEW SKILLS
Kids BJJ Brisbane offers the opportunity for your child to learn a fantastic new skill whilst improving their fitness. Regular training in martial arts such as BJJ can have a hugely positive impact across many aspects of your child's life including self-confidence, self-esteem, social skills, focus, and much more.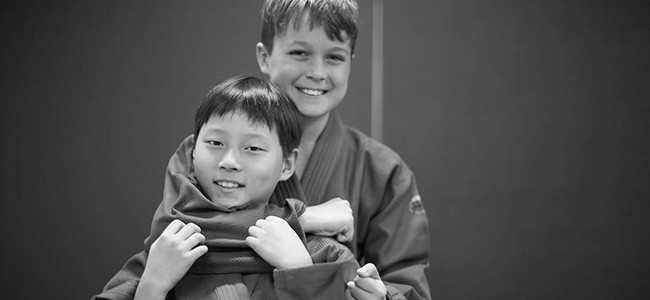 SELF DEFENCE
BJJ is one of the most practical martial arts your child can learn for the real world. Classes at Kids BJJ Brisbane do not promote violence but do teach real-life self-defence skills. BJJ uses skill and leverage to work from the ground and gain control. Alongside practical self-defence skills, BJJ can help improve children's self-confidence and self-awareness.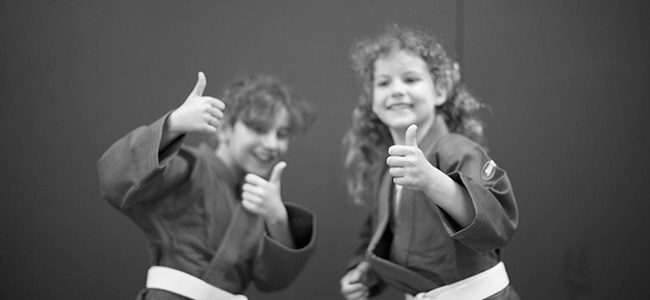 POSITIVE PROGRESS
It takes many years to achieve a black belt in BJJ, however each week your child will notice their progress and the new skills they can master! Classes at Kids BJJ Brisbane are specially designed for our littlest students to ensure they learn at a pace they are comfortable with and our encouraging and supportive coaches show that hard work really does pay off.