Brazilian Jiu Jitsu Brisbane
NEW TO BJJ?
Brazilian Jiu Jitsu Brisbane - Keen to learn Brazilian Jiu-jitsu but not sure what to expect? BJJ is one of the fastest-growing martial arts in the world today, partly thanks to fighting championships like the UFC but also due to its proven effectiveness and dynamic style. BJJ practitioners have mastered the art of ground-based defence through the use of traditional principles, leverage and momentum. BJJ is effective for even the smallest of students. Through the use of the correct techniques and skills, smaller students can submit much larger and stronger opponents. If you want to learn Jiu-Jitsu in Brisbane come along and learn from our experienced instructors in our purpose-built, fully airconditioned training facility.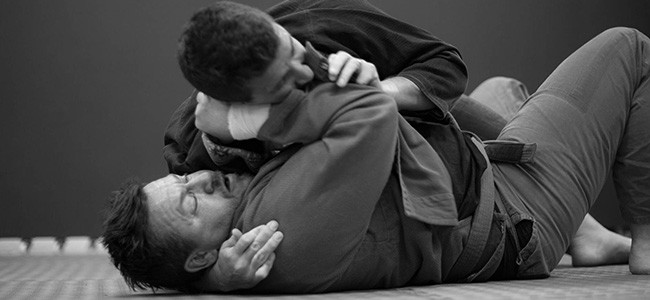 DO I NEED TO BE FIT?
Not fit? No need to worry. We have many different members at the club, all at different levels of fitness and experience and you can work at your own pace. If you continue Jiu-jitsu your fitness will definitely improve QUICKLY.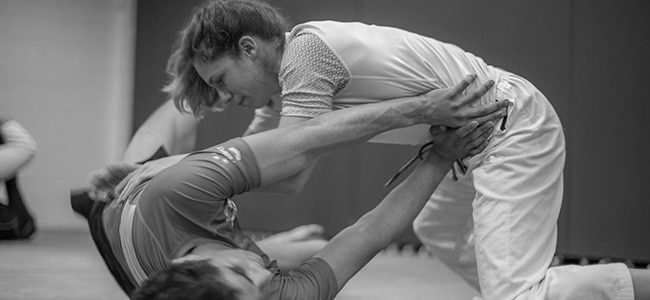 IS IT SCARY?
We are really proud of the super friendly, welcoming environment that we have at Brisbane BJJ. New students are always welcomed and made to feel included from the very beginning. The people are friendly, egos are small and we love meeting new students.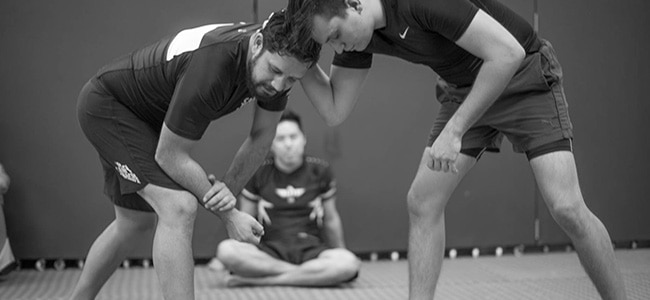 BUT I'M SMALL?
Don't worry if you don't have super strength or are shorter in stature. Brazilian jiu-jitsu is not based on physical strength and size, it's about learning and perfecting techniques to gain an advantage over your opponent, even if they're bigger.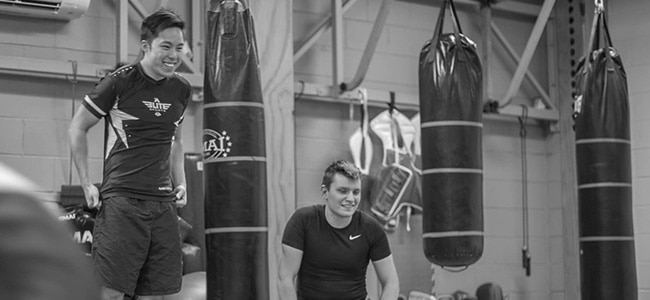 WHAT TO EXPECT
Brazilian Jiu-Jitsu is commonly known as the gentle art, as it contains no striking you don't have to worry about getting hit. What you can expect is to have a lot of fun, meet new friends and get a bit sweaty!
CHOOSING A CLASS
Brazilian Jiu Jitsu Brisbane offers a range of Gi & No-Gi classes throughout the week, so you will be able to find a time that suits. We also have a Saturday morning No-Gi session so you can get your weekend BJJ training in too.
WHAT TO BRING
Getting started couldn't be easier. All you need is some basic fitness gear to wear and we can provide a Gi for you during your trial. We have a large range of Gi sizes and help is always on hand.