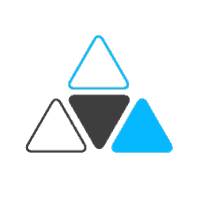 CONFIDENCE
Training and progressing in Brazilian Jiu-jitsu can have a positive effect on more than just your waist size. Regular training can help improve your confidence, self-esteem and overall wellbeing.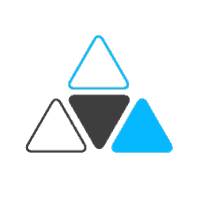 PROGRESSION
Train hard and reap the rewards. When you put the effort in you can progress quickly and enjoy the sense of achievement that this brings. This new-found confidence can also help you make positive changes to other areas of your life too.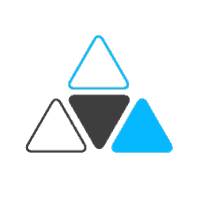 WEIGHT LOSS
BJJ is a fantastic sport to take part in if you want to lose some weight and decrease body fat. Every training session is a full-body workout, getting you in shape fast.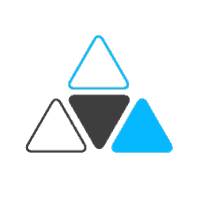 SELF DEFENCE
BJJ can be used as an excellent form of self-defence allowing you to defend and protect yourself effectively if the worst should happen.
UDO 1860 - 1938
UDO 1860 - 1938
Judo was the creation of Jigoro Kano (1860-1938). Jigoro Kano was a highly educated martial artist that sought to combine and preserve Japan's ancient martial arts traditions. Kano refined the techniques he had learned primarily from two traditional systems, the Tenshin Shin'yo Ryu and the Kito Ryu, and founded his own style, Kodokan Judo in 1882. One of the most important innovations in Kano's Judo was the emphasis placed on 'randori', or non-cooperative free sparring practice. The majority of the ancient Jiu-Jitsu styles based their training on pre-arranged sequences of attack and defence known as 'kata'. Although Kano acknowledged the value of kata practice (kata training is present in Judo training to this day), he also realised the need to apply techniques in the most realistic manner. Randori allows the practitioner to develop the mindset and technical proficiency needed to apply techniques against fully resisting opponents in a realistic venue. Kano's new style was put to the test in the famous tournament of 1886, hosted by the Tokyo Police. Of the 15 matches,  Kodokan won 13 matches and tied the other two.
FUSEN RYU - JAPANESE JIU-JITSU
FUSEN RYU - JAPANESE JIU-JITSU
For several years, Kodokan Judo reigned supreme. All subsequent challengers representing traditional styles were defeated, and the superiority of Kodokan Judo appeared unbeatable. However, at the turn of the Nineteenth Century, the Kodokan was challenged by a man named Mataemon Tanabe. Tanabe was the headmaster of an obscure system of classical Jiu-Jitsu, the Fusen Ryu. The Fusen Ryu was unlike the other Jiu-Jitsu styles, these fighters were expert at fighting on the ground, an area lacking in the Kodokan syllabus (up to this point in its evolution, Judo techniques were almost entirely composed of stand-up methods). In the matches that followed, all representatives of Kodokan Judo were taken to the ground and submitted by the fighters of the Fusen Ryu. These results highlighted the relevance and importance of ground fighting techniques and Kano invited Tanabe to teach ground grappling at the Kodokan. Ground fighting became very popular at the Kodokan, and all students began practising both throwing and ground grappling techniques.
MITSUYO MAEDA 1878 - 1941
MITSUYO MAEDA 1878 - 1941
Mitsuyo Maeda (1878-1941) was a martial arts prodigy who eventually became one of the greatest fighters in the history of Judo. Maeda originally practised classical styles of Jiu-Jitsu, eventually entering the Kodokan. After remaining undefeated in a Judo tournament competition, Kano sent Maeda to the U.S.A to spread the message of Kodokan Judo. Over the course of his career, Maeda fought in hundreds of matches, grappling with and without the Gi, and fighting in 'mixed' matches (that included striking and kicking). During his career, Maeda fought in the United States, Great Britain, continental Europe, Cuba, Mexico and finally Brazil. Throughout his career as a professional fighter and after engaging in over 1,000 free fights, Maeda retired without ever losing a match. The culmination of Maeda's training in classical Jiu-Jitsu and Judo and his extensive combat experience resulted in a realistic, street effective method of fighting.
CARLOS GRACIE
CARLOS GRACIE
Mitsuyo Maeda finally settled in Brazil and opened an academy of 'Jiu-Jitsu'. One of his students was a young man named Carlos Gracie. After studying with Maeda for several years during the 1920s, Carlos opened his own academy in 1925. Carlos and his brothers established a solid reputation by issuing the now famous 'Gracie Challenge'. All challengers were welcome to come and fight with the Gracie's in no-holds-barred matches. The Gracie fighters emerged victorious against fighters of all different backgrounds. They continued to develop the strategies and techniques they learned from Maeda, honing their skills with the realities of real fighting.
THE GRACIES
THE GRACIES
BJJ became world-famous in the mid-1990s when Royce Gracie won a string of victories in the early Ultimate Fighting Championship (UFC) competitions. Shortly after, Royce's brother Rickson went undefeated in similar events in Japan, and other members of the Gracie family were equally as successful in MMA events across the U.S. It quickly became apparent that fighters taught only in punching and kicking lost every time they faced a BJJ trained opponent. At present, all fighters in mixed martial arts (MMA) train in BJJ to some extent. The emergence of the Gracie's and their particular brand of Jiu-Jitsu, with its time tested and proven effectiveness in challenge matches and MMA fights, has had a major impact on martial arts worldwide
BRAZILIAN JIU-JISU TODAY
BRAZILIAN JIU-JISU TODAY
Brazilian Jiu-Jitsu has followed a different course in the last 80 years. The Gracie challenge and participation in countless free fighting events has led to a different emphasis on fighting strategy and the development of unique rules for BJJ sport competition. Brazilian Jiu-Jitsu is divided into three broad categories; self-defence (including striking and unarmed techniques against armed opponents), free fighting competition (now known as MMA), and sport grappling with and without the Gi (matches that include a wide range of submission holds, but no striking).
Even the rules of sport grappling matches are designed to ingrain the proper strategy to be applied in the street. For example, in a sport BJJ match, points are awarded based on achieving superior positions, positions from which not only grappling techniques can be more readily applied, but also from which strikes may be applied or defended.
Students naturally seek the positions that will score them the most points, thereby constantly reinforcing the most efficient strategy for real-life confrontations. This "position-submission" strategy has proven to be the most effective for real-life confrontations.
The overall fighting strategy of Brazilian Jiu-Jitsu is designed to equip a physically smaller or weaker individual with an effective method of defending against a larger and stronger attacker. When applying BJJ techniques, leverage is paramount, as leverage is the secret to the amplification and most efficient use of force. BJJ has the most developed methods of fighting while on one's back, a position a weaker fighter will often find themselves in when attacked. The innovations of the Gracie family, most notably by Grandmasters Carlos and Helio Gracie, and the constant testing and refinement, has resulted in this unique style of Jiu-Jitsu.