Women's self-defence classes
Welcome to women's self-defence at Brisbane BJJ. So what is self-defence and why is it important to learn it? Self-defence is basically a countermeasure to defend your own health and wellbeing from harm. Sadly we know that violence against women is a widespread issue across Australia. Learning self-defence is about taking your safety into your own hands. It teaches us awareness and prevention and gives us the knowledge and skills to defend ourselves should the need arise, stopping attacks from occurring and even lessening attacks against other women in the future.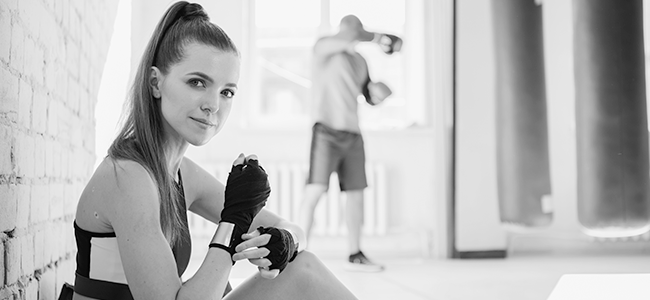 Why martial arts?
Martial arts have long been known for being excellent sports to train for self-defence. Of course, there are many types of martial arts, all with their own benefits and strategies that make them excellent in terms of self-defence. From MMA to Krav Maga and BJJ, all teach us ways to protect our body from harm. At Brisbane BJJ we believe BJJ is one of the best martial arts for self-defence and we combine it with other aspects of martial arts to develop an effective self-defence system based on real-life scenarios with effective results. We believe that training in martial arts is highly effective for self-defence and has many other positive impacts on your health and well-being.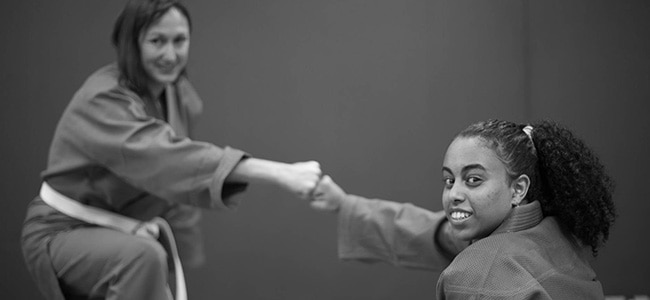 Why BJJ?
BJJ is a great martial art for self-defence for a number of reasons. Firstly most attacks will end up on the ground. BJJ focuses on ground techniques, so knowing how to handle yourself in these situations is incredibly important. Armbars, chokes and ankle locks are only a few of the submissions that you could use to defend yourself on the ground. Sweeps are also incredibly useful as they can change a bad situation where you are pinned, to you being on top and in control. Of course, you also learn throws and trips from standing making this a perfect martial art in terms of self-defence. What's even better is, size does not matter in BJJ, meaning much smaller opponents can easily overcome a much larger, stronger opponent through the use of carefully learned techniques.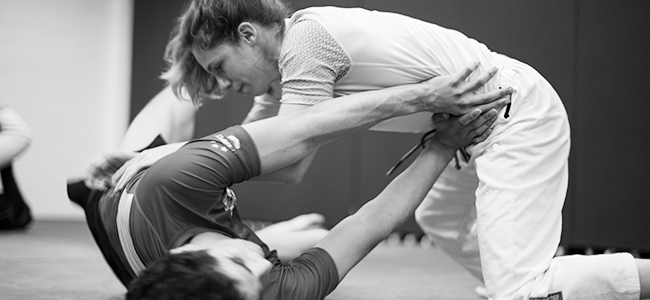 Why Brisbane BJJ?
Our professional and highly skilled trainers create a fun, friendly and safe atmosphere where you will learn valuable and practical self-defence skills that could be used in real-life scenarios. We use a variety of martial arts to teach these techniques, predominantly BJJ with some elements of Krav Maga and MMA. We focus on teaching our students how to ward off an attacker and strategies to help avoid unsafe situations. Our facility is purpose-built, fully matted with aircon throughout. We also have a fully equipped gym on-site which is free to all members! What could be better?